FORGING OUR FUTURE
2023 Harbor Summit
July 27th - July 30th
Sunriver Resort, Sunriver, OR
Welcome Valued Harbor Partner!
It is our honor to host you at our highly exclusive 2023 Harbor Summit. This year is a year of reflection over our rich history. We are filled with gratitude for the major milestone our Harbor family has achieved, celebrating 100 years as a family-owned business! We know it takes a village to create something this special and could not have made it to this monumental achievement without you. At this year's Summit we will honor our history together and provide new strategies as we collaborate on Forging Our Future with you and your long-term success in mind.
Summit is the premier event where industry leaders meet to develop best in class business strategies. In the true Harbor spirit, we will prioritize sharing time in fellowship with our mutual passion and love, family. As a fourth-generation family-owned company, we cherish nothing more than the people around us that make life well lived. Thank you for choosing to be with us now. We are thrilled to enjoy these next several days together with you and your family!
Best Regards,
Rick Jensen - President
Family Fun!
From the time you arrive at Sunriver Resort we have planned many ways to make fun memories for the whole family!
Golf - Meadows Course - One of Oregon's most unique golf courses, was designed by John Fought. Meadows features tremendous variety within its 18 holes, seven of which border the meandering Sunriver. Fought's design and dramatic use of directional and fore-bunkers serve up ample challenges for golfers of all skill levels. Max of 40 participants.
Deschutes River Self-Guided Float - This relaxed and easy float is a blast for your group. Enjoy the gorgeous scenery on the scenic Deschutes River in a raft! Bring a cooler filled with drinks and snacks to enjoy during your adventure. Duration: 2-3 hours, Max of 140 participants.
Brews & Cruise - Enjoy a cruiser bike ride around Sunriver while we take you to some of our most iconic sights and share the incredible history of Sunriver. Afterwards we'll stop to do a tasting of Central Oregon craft brews. Must be 21 or older. Duration: 1.5 - 2 hours. Max of 40 participants.
Paint & Sip - Paint, sip, and walk away with a work of art you've created yourself! You'll be lead step-by-step through an acrylic painting on canvas, all you have to do is follow instructions! Duration: 2 hours, Max of 20 participants.
There will be many more activities available during your stay. Here are just a few of them:
Welcome Dinner
S'Mores, Firepits + Stars
Morning Yoga
Pool Time
Great Food + Drink
Live Music + Dancing
Games + Other Fun!
Keynote Speaker
Ernie Hawker - CEO and C-Store Marketing Specialist
Ernie captivates his audience the moment he's introduced with his contagious energy, humor, and professional insight.
A fireball of positive energy, Entrepreneur, Speaker, Author, Inspirer, Enthuser, Brand Catalyst. Expert on Branding, Loyalty Strategies, Foodservice, Social Media Marketing, and CMO.

Hyper-creative branding expert, author, and keynote speaker. Ernie is often asked to ignite a conference with his humor, insight, and thought provoking ideas. He is skilled in Campaign Development, Loyalty Programs, Design, Advertising, Illustration, Video Production, Animation, and Adobe Creative Suite. Entrepreneur, TV host, Ironman athlete.
Keynote Speaker
Jeff Lenard – VP Strategic Industry Initiatives, NACS
Jeff has over 23 years of industry experience at NACS (National Association of Convenience Stores). He is the lead spokesperson for the association, conducting hundreds of interviews each year with the media about motor fuels sales, trends or new products and innovations at the nation's 148,000-plus convenience stores. He has conducted more than 6,000 media interviews and appeared numerous times on CNN, Fox News, CNBC, MSNBC, BBC and the network morning and evening news programs.
Join us for an interested talk with Jeff as he shares what he is seeing in the industry today and where he sees the industry is going in the future.

Keynote Speaker
Greg Bell – Water the Bamboo - Motivational Speaker
Motivational keynote speaker and author of Water The Bamboo: Unleashing The Potential Of Teams And Individuals and What's Going Well? The Question That Changes Everything, Greg Bell, has dedicated his life to helping organizations and people reach their full potential and achieve unimaginable growth, both personally and professionally. With over 15 years of corporate development and leadership training experience, Greg provides organizations with the courage to transform and flourish by inspiring them to focus on, and see the benefit in, core values and goals.
Panel Discussions
LEARN FROM THE EXPERTS
We are pulling together experts from around the industry to help your business grow into the future.
Trends
The Neighborhood Store
Food Service
Delivery/Catering
Getting Out Of Your Comfort Zone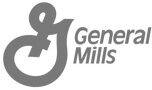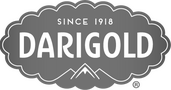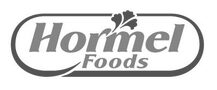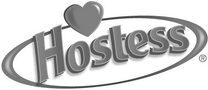 Vendor Connections

An invaluable opportunity for 1:1 networking with our Top Vendors.
See what's new and on trend | Find special deals on your favorite items | Lean more about Harbor's exclusive Real Fresh Brands.
Ajinomoto
American Licorice
Bic
Campbell Snacks
DariGold
Ferrara
Ferrero - FMC
Foster Farms
General Mills
Go With It
Harbor IT
Haribo
Hershey
Hormel FS
Hostess
Jack Link's
Kellogg's
Mars Wrigley
Mein Street
Mondelez
Mountain Fresh
Nestle Professional
Oberto
Old Trapper
On Point
R3
Skippers
Scratch
Split Shift
Store Solutions
Tillamook Country Smoker
Tyson Foods
Via Vita
Watertown