FORGING OUR FUTURE
2023 Harbor Summit
July 27th - July 30th
Sunriver Resort, Sunriver, OR
Thank You Valued Harbor Partner!
We had a fantastic time connecting and sharing with all of you at this year's Harbor Summit. We can't wait to do it again next year. Have a great rest of the summer as we all take what we've learned and put it into action in our marketplace.
Best Regards,
Rick Jensen - President
Justin Erickson - Owner, CEO Harbor Foods
Justin is the 4th generation owner and CEO of Harbor Foods, parent company of Harbor Wholesale, Harbor Foodservice and Northlink Logistics. Justin started with Harbor as a teen working for his father Mike Erickson, third generation owner, and later became CEO when Mike decided to hand over the business.
Justin's favorite part of the Summit? "Getting to know our customers and their families. We all work hard in our businesses each day and the Summit is a great reminder that we're all in this together, retailers, suppliers and Harbor. We're all about family and community, and the Summit allows us to build relationships that have lasted generations."
An entire crew of Harbor Team Members will be on-hand and available to answer your questions, take care of any requests or just chat and get to know each other. Just look for one of these smiling faces.
Anette Smith
Director PMO
Ashley Holmes
Foodservice Sales Manager
Bryce Schneider
VP of Sales
Carli Cairone
Executive Assistant - HFG
Chelsea Garrow
Brands Manager
Cris Bade
VP of Operations
Dan Willows
VP Category Management
Derek Bugge
Corporate Chef, Harbor Foodservice
Dirk Weiler
Regional Sales Manager
Erika Cottrell
VP Marketing
Esther Wilson
Store Solutions Program Manager
Fritz Haberland
Foodservice Developer
Heather Jorgensen
VP Human Resources
Jeremy Crandall
Beverage Foodservice Program Manager
Joe Blumenzweig
Director of Marketing - HFS
Lisa Johnson
Foodservice Program Manager
Michelle McClure
Senior Director – Supply Chain Strategic Initiatives
Monica McCombs
Chief Supply Chain Officer
Neil Harmon
RD C- Director of Sales
Noel Chavez
President MDC
Rebecca Priest
Executive Assistant - HW
Rick jensen
President Harbor Wholesale
Ron Squires
Branch President (PDC)
Tom Macsenti
Corporate Account Manager
Tonya Walker
RSM - Northern California
Keynote Speaker
Ernie Harker - CEO and C-Store Marketing Specialist
Ernie captivates his audience the moment he's introduced with his contagious energy, humor, and professional insight.
A fireball of positive energy, Entrepreneur, Speaker, Author, Inspirer, Enthuser, Brand Catalyst. Expert on Branding, Loyalty Strategies, Foodservice, Social Media Marketing, and CMO.

Hyper-creative branding expert, author, and keynote speaker. Ernie is often asked to ignite a conference with his humor, insight, and thought provoking ideas. He is skilled in Campaign Development, Loyalty Programs, Design, Advertising, Illustration, Video Production, Animation, and Adobe Creative Suite. Entrepreneur, TV host, Ironman athlete.
Keynote Speaker
Jeff Lenard – VP Strategic Industry Initiatives, NACS
Jeff has over 23 years of industry experience at NACS (National Association of Convenience Stores). He is the lead spokesperson for the association, conducting hundreds of interviews each year with the media about motor fuels sales, trends or new products and innovations at the nation's 148,000-plus convenience stores. He has conducted more than 6,000 media interviews and appeared numerous times on CNN, Fox News, CNBC, MSNBC, BBC and the network morning and evening news programs.
Join us for an interested talk with Jeff as he shares what he is seeing in the industry today and where he sees the industry is going in the future.

Keynote Speaker
Greg Bell – Water the Bamboo - Motivational Speaker
Motivational keynote speaker and author of Water The Bamboo: Unleashing The Potential Of Teams And Individuals and What's Going Well? The Question That Changes Everything, Greg Bell, has dedicated his life to helping organizations and people reach their full potential and achieve unimaginable growth, both personally and professionally. With over 15 years of corporate development and leadership training experience, Greg provides organizations with the courage to transform and flourish by inspiring them to focus on, and see the benefit in, core values and goals.
Panel Discussions
LEARN FROM THE EXPERTS
We've curated a special group of industry professionals to support your business growth. With their extensive experience and expertise, they'll provide personalized guidance and address your questions. They'll emphasize the importance of elevating your foodservice program promptly, sharing insights on emerging trends and industry best practices. By leveraging their knowledge, you can optimize operations and drive success in the competitive landscape. Additionally, this collaborative environment allows for networking and idea exchange with peers. Together, we'll help your business thrive.

The panel discussion will be moderated by Bryce Schneider – Vice President of Sales for Harbor Wholesale.

MODERATOR
Bryce Schneider
VP Sales, Harbor Wholesale
PANELIST
Derek Bugge
Corporate Chef, Harbor Foodservice
PANELIST
Don Rhodes
President and CEO of The Convenience Group, LLC
2022-2023 NACS Chairman
PANELIST
Jeff Lenard
VP, Strategic Industry Initiatives, NACS
PANELIST
Ernie Harker
CEO and C-Store Marketing Specialist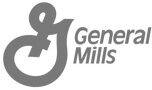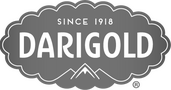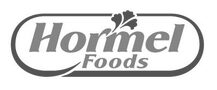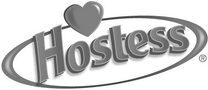 Vendor Connections

An invaluable opportunity for 1:1 networking with our Top Vendors.
See what's new and on trend | Find special deals on your favorite items | Lean more about Harbor's exclusive Real Fresh Brands.
Ajinomoto
American Licorice
Bic
Campbell Snacks
DariGold
Ferrara
Ferrero - FMC
Foster Farms
General Mills
Go With It
Harbor IT
Haribo
Hershey
Hormel FS
Hostess
Jack Link's
Kellogg's
Mars Wrigley
Mein Street
Mondelez
Mountain Fresh
Nestle Professional
Oberto
Old Trapper
On Point
R3
Skippers
Scratch
Split Shift
Store Solutions
Tillamook Country Smoker
Tyson Foods
Via Vita
Watertown